Growing up with Yasmine and Tom
An intuitive and lively interactive online teaching resource loved by Educators nationwide.
Growing up with Yasmine and Tom is an online resource to help you easily deliver high-quality relationships and sex education as part of a PSHE programme. Growing up with Yasmine and Tom, has 31 lesson plans, divided into 3 modules, suitable for Key Stages 1 and 2 (ages 5-11).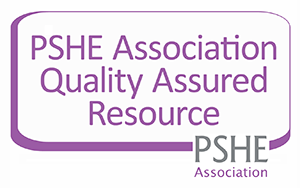 DID YOU KNOW? From September 2020, relationships education will be statutory in all primary schools in England? Our interactive teaching resource is fully updated to comply with this requirement. For peace of mind has also been awarded the PSHE Accreditation Quality Mark.
YASMINE AND TOM IS WRITTEN BY TEACHERS, FOR TEACHERS
Growing up with Yasmine and Tom includes a series of flexible, age-appropriate lesson plans and fun, interactive whiteboard activities for children aged 5–11.
Animation, sound and touch-screen activities bring the characters Yasmine and Tom to life, as they cover topics including the body, relationships, families, friendship, online and offline safety, and puberty.
Fully up-to-date and ready for you to teach statutory relationships education
Meets Department for Education guidance on relationships education
Covers Key Stages 1 and 2
In line with the National Curriculum
The resource is accessed online and available on a yearly subscription basis. Initial subscription to Growing up with Yasmine and Tom start from just £199 with renewals from just £169.
Subscriptions depend on the size of the school and the number of teachers using the tool. Each teacher will need to have their own individual membership.
FULLY COMPLIANT WITH STATUTORY GUIDANCE
Download our DfE Guidance Document for detailed information on how Yasmine and Tom lesson plans link to statutory guidance.
Download our Module Guidance for Parents, Carers and Guardians for detailed information on the modules taught through our PSHE quality assured resource.
HAVE A QUESTION?
Speak to our Yasmine and Tom Lead, Natika H by calling 0207 6085240 or email yasmineandtom@fpa.org.uk
"We chose Yasmine and Tom because it covered all the areas we thought should be included in a comprehensive RSE scheme of work. We had our Equality and Diversity Champions programme running at this time and it supported our work on Gender Stereotypes and Different families as well as our Safeguarding agenda. It was so user friendly and visual. The fact that Yasmine and Tom are the same age as the age group they are addressing made it even more relevant to the children, especially as they were from a more 'modern' family with the makeup of families that many of our children would identify with."
GROWING UP WITH YASMINE AND TOM
From £199.00
FREQUENTLY ASKED QUESTIONS
Discover the answers to the most frequently asked questions here. If you can't find what you're looking for, simply get in touch to speak to an expert.
ARE YOU READY TO MEET YASMINE AND TOM?
Get to know Yasmine and Tom with a free 10 day trial of our PSHE approved software.
The free trial provides your school with the opportunity to appraise the resource with no commitment.